Artificial intelligence has created a massive wave in online businesses these days. It is impossible to work without proper AI technologies for your system. One such important strategy is utilizing managed services for your business. They have become the support system for top entrepreneurs these days. It is just a simple method by which you substitute your internal working strategies with professional methods. Accordingly, you will get the best results because of the updated techniques managed service providers use.
Managed services will not only help you protect your system and develop your business but also focus on business expansion in a great way. There are several methods by which you can focus on strategic plans for business development on a long-term scale. Managed service providers use the best AI technologies, helping you to achieve your aim in no time. Moreover, you will also be able to organize and manage your data and protect it from the outside world.
Why Should Companies Hire Managed Service Providers?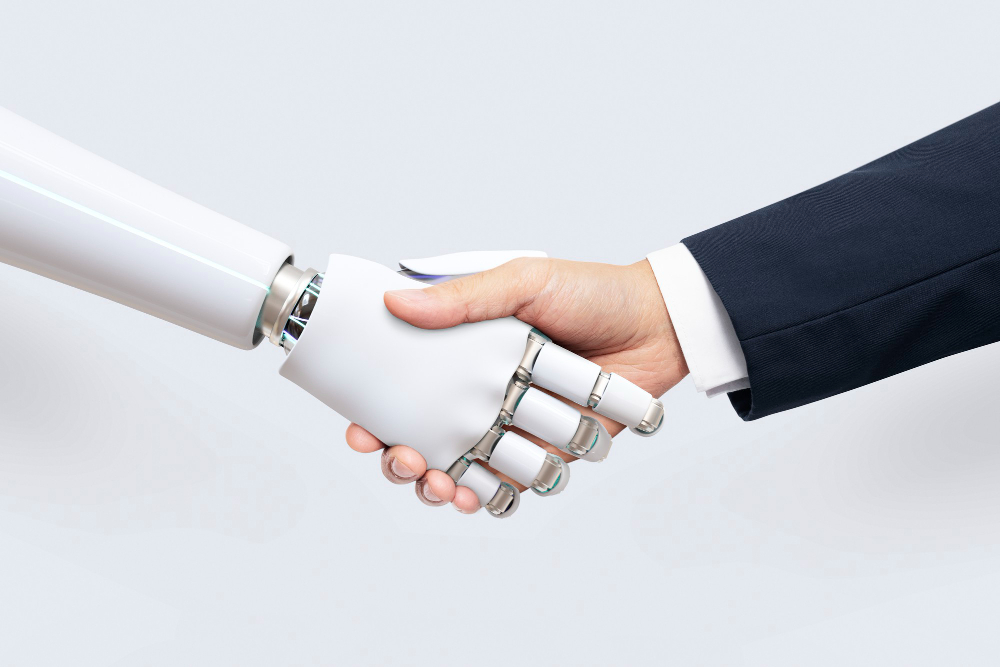 Managed IT services not only make sure that your business remains unique but it also takes care of certain crucial security aspects. Moreover, it is like a blanket covering overall business prospects helping you to focus on business expansion with better interactions online. Your internet service provider will be able to recognize you better and ensure you get good website traffic. Managed service providers have the experience and knowledge to produce the best results regarding data management and integration.
One of the main reasons why entrepreneurs should focus mainly on hiring managed services is cost-effectiveness. How managed IT services can help you care for your finances speaks volumes about their efficiency in business management and data integration. You will be able to understand the difference all by yourself once you start using some or all of the managed services. According to recent reports, more than 94% of global business enterprises use managed IT services for business expansion and data management.
Benefits Of AI Managed Services
Before using managed services for your business, you must understand their prime benefits. You will not only be able to protect your internal system and participate in various online organizations with the best of your effort. It will have a far-fetched result helping you succeed in the competitive market system. Here are some crucial benefits of AI-managed services for your business:
Cost-effective structure
Cost-effectiveness is the prime advantage of managed services for your business. You will be able to decrease your operational costs to a great extent once you start using managed IT services for your business. It is mainly because of the supreme quality features and services MSPs provide. It will help you cut down your costs regarding security structure and data management costs.
Better Security
MSPs also help you to protect your system from external and internal attacks. Managed services provide the best options, like data invisibility and better authentication, to ensure no third party can access your data without your consent.
Advanced AI Techniques
The techniques used by MSPs follow the latest AI technologies. It helps you remain updated and provides the best solution for data integration. You will be able to use advanced data management tools and techniques to develop your business on the right track.
Bug Fixing Methods
Another important benefit of managed services is the unique ways of fixing errors. Managing your system internally leads to frequent human errors making it impossible to focus on business expansion. With the help of MSPs, you can customize your system right at the onset, so there is no scope for errors. Even if bugs occur, managed service providers will utilize their expertise to do away with them quickly.
Better Strategies
With the help of AI-managed services, you can develop your business with the right strategies. Unique ideas like data integration and folder customizations will help you develop your business online and ensure profit maximization on a large scale.
Scalability
With the help of managed services, you can develop your business like never before. It will positively affect your online presence, helping you interact better with your clients. Moreover, your system will also be able to generate more traffic by way of SEO optimization and better communication.
Outsourcing
If you want to develop your business globally, you need to outsource your data as and when required. However, locating authentic sources becomes problematic so that you can share and transfer business data quickly. Managed services will help you understand the basics of security. MSPs will handle the internal security system while you deal with your clients. Outsourcing becomes easy with the help of AI-managed services and applications already installed on your system. Accordingly, you will be able to share business data with trustworthy platforms.
Conclusion
Managed services will become the support system for your business once you start using the strategies appropriately. It is also important to set up your system so that MSPs can work on security concerns in detail. It will greatly benefit you in the long run if you can utilize managed IT services right from the onset. Your business management and financial goals will become successful in no time, and you can focus on business expansion in a great way. Understand the importance of managed services in AI and how it can fruitfully shape your business with a global setup and a better consumer base.